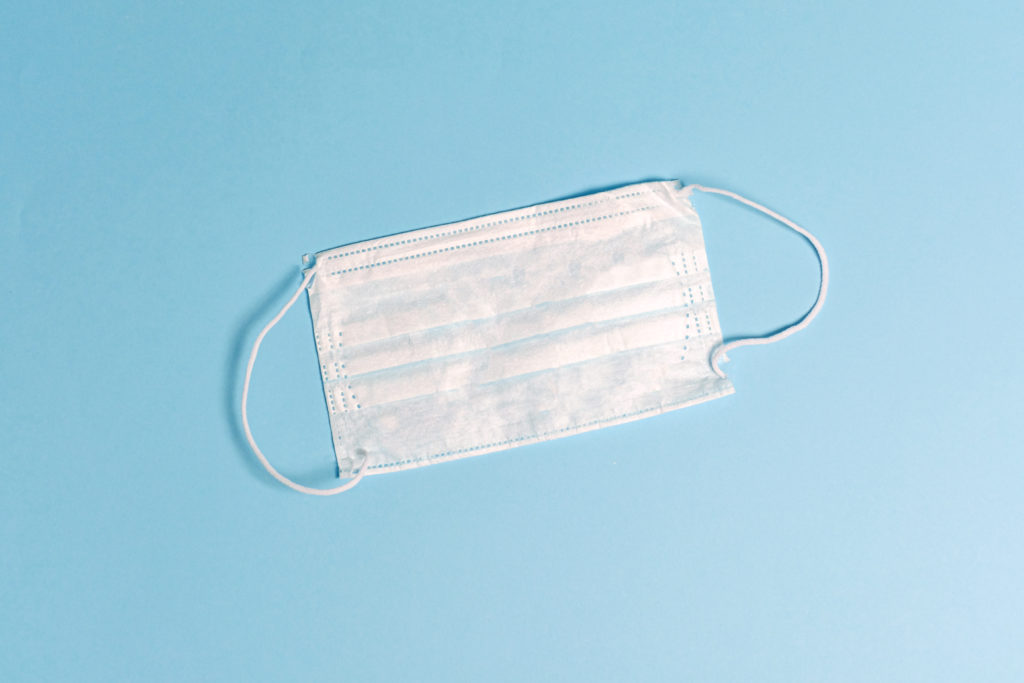 On February 5, 2020, the House of Representatives Foreign Affairs Subcommittee on Asia held a hearing regarding the Coronavirus outbreak. This was one of the first hearings that Congress held on the matter.
Please keep in mind the date of this hearing. We are sharing for historical and background purposes only, but much of this information has been updated. Visit the CDC's website for the most up to date public health recommendations.
Opening Statements
Congressman Bera
Asked for the administration to address the public regarding the Coronavirus and is concerned about our capabilities to fight the virus.
Spoke about each agency having a role in this process.
Discussed combating misinformation regarding the spread of the virus.
Congressman Yoho
Also spoke about combating misinformation regarding the coronavirus so it does not mimic the Zika virus.
Discussed importance of not politicizing the virus.
Called for the US to strengthen their future preparedness against disease as well as holding countries accountable for withholding information about pandemic outbreaks
Panel
Jennifer Nuzzo, Ph.D., Associate Professor & Senior Scholar, Center for Health Security, Johns Hopkins University
In her testimony, Dr. Nuzzo said we are still unsure of the size and severity of the virus and these uncertainties leave large gaps in our prevention planning. She recommended three priority actions:
1. Should stop the China travel bans as it might limit transparency
2. We should not penalize China and instead assist them so medical supply chains are not interrupted
3. Government leadership is essential
Jennifer Bouey, Ph.D., Senior Policy Researcher & Tang Chair in China Policy Studies, RAND Corporation
In her testimony, Dr. Bouey compared the current situation to the SARs epidemic. She recommended that the USDA have a plan for domestic outbreak. She said we should continue to combat misinformation. Lastly, she recommended the UDDA work with WHO and Chinese officials.
Mr. Ron Klain, Former White House Ebola Response Coordinator, 2014-2015
In his testimony, Mr. Klain noted that there are still many missing gaps of information on the coronavirus. He compared the Ebola outbreak to the coronavirus and outlined lessons learned from the Ebola outbreak that should be applied to the current situation.
Questions
Congressman Bera
How effective is the travel ban?
Nuzzo expressed her concern with the travel ban because of the possibility of missing transmission of the virus
How concerned should we be about the medical supply chains?
Klain explained that the travel ban is more of a band-aid because it is limiting passports rather than direct travel and explained how we should be monitoring the people here who have traveled from China in the past 14 days
How best can we assist the Chinese?
Bouey said with the travel ban there should be other policies of support and aid towards China
Congresman Yoho
What other help should we provide to China?
Nuzzo claimed it is essential that we pressure China to make sure medical advancements are not stopped
Do we know the duplication rate of the Coronavirus compared to the flu and SARs?
Klain said that this is more severe in China than it is being reported and spoke about the Chinese internal quarantine being effective
Congressman Sherman
Are the Chinese being honest to the extent of the infection?
Nuzzo said she cannot speak to intention but highlighted there are major information gaps. Also mentioned how the cases outside of china have been much milder than inside China and explained how this need to be investigated further into
Do we have enough people from around the world on the ground?
Klain argued that we do not and is why we should have one person leading the charge to lead to more teams to be on the ground
Bouey spoke about a team from WHO being on the ground since January
Congressman Perry
Can we unilaterally trust the WHO to assess the situation in China?
Klain said he does not think we can solely trust WHO. While he complimented WHO under new leadership, he still mentioned Chinese bias because of the delay in declaring this a global health crisis.
What is the first responsibility of the US government against a pandemic?
Klain argued the first responsibility should be the health of the American people and that should come by assisting other countries to fight diseases, so they do not spread to the United States
Congresswoman Houlahan
Why is quarantining not appropriate in this scenario?
Nuzzo responded by mentioning that respiratory diseases spread fairly quickly, and quarantining makes it very difficult because we are unaware on who actually has the disease and neglect others who can spread it.
Bouey said without a vaccine we have to rely on quarantine on paper but it rather slows the spread than stops the spread.
What programs or funding would be useful for future situations like this?
Klain argued for special funding for vaccines under the Congressional emergency fund. Also spoke about increased funding for BARDA and highlighted supplementing public-private partnerships
What are the social and political repercussions that can arise from this?
Bouey spoke about the economic issues that will come out of quarantine. Socially it will have a continued strain on people and politically will lead to distrust with travel bans
Congressman Mast
What would be your first line of defense if in Wuhan?
Klain said that defense one would be to get out and then said number two would be social distancing.
How would you physically protect yourself?
Klain said he would stay away from people.
Is there at this point a vaccine?
Congressman Engel
Spoke about the dangers of Trump cutting funding to the CDC and spoke about the United States needing to take a communicative and transparent approach to combat the disease. Also spoke about the US needing to take a fast-paced approach for combating the virus
Congresswoman Wagner
What are we doing to assist our partners?
Klain said helping to get people on the ground will be essential and working with the nations around China will be vital since they will have less advanced medical capabilities than China.
What challenges does the US face in testing areas?
Nuzzo said there is currently a testing lag but also need testing kits outside of labs and into hospitals and clinics.
Congresswoman Spanberger
What was your day to day experience like with the Ebola response and how can that be used today?
Klain spoke about him interacting with high level people everyday in his past position and is hopeful for today because of the great people still in their posts but is worried about some gaps at DHS and other key agencies
How should the federal government ensure medical providers be up to date with information and treatments?
Nuzzo said while we believe this is an epidemic across the world, we only are focusing on it in China and our level of concern should be toward the severity of it. She believes we need advanced diagnostics to better understand test results and so it speeds up needed treatment for those infected
Congresswoman Titus
How should we address US travel restrictions internationally?
Bouey spoke about the economic factors that would come from travel bans and quarantine.
Klain explained how it is impossible to keep people in and out due to today's global economy and instead it is important that we monitor the people coming from China and the US.
Nuzzo agreed that monitoring people is a preferable approach than quarantine but still thins these measures take away from other vital efforts towards the fight against the disease.