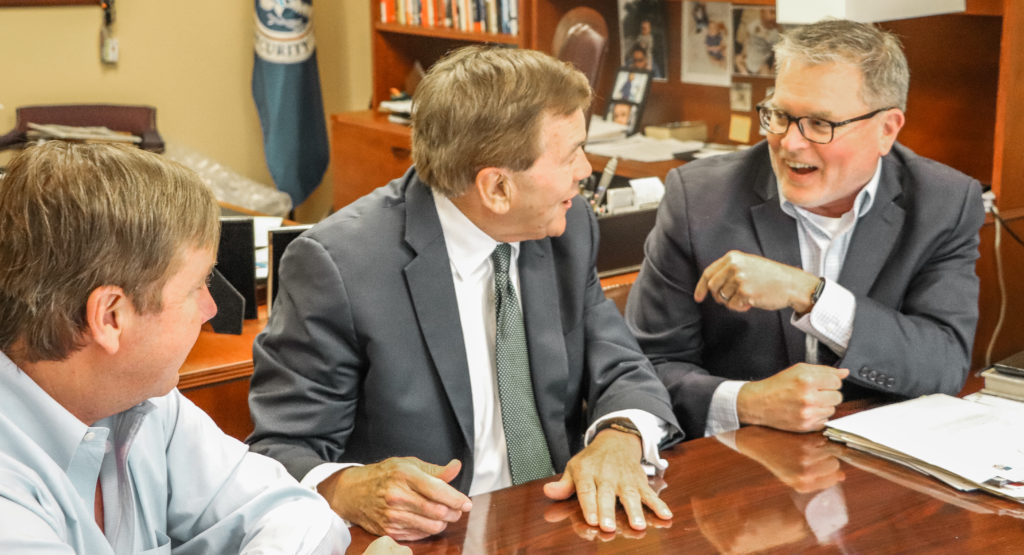 Ridge Policy Group Partner, Mark Campbell, has worked with the 43rd Governor of Pennsylvania and first Secretary of Homeland Security, Tom Ridge, for around 40 years. Check out this video, where he shares what Governor Ridge has taught him throughout their partnership that he still applies to his work today.
Governor Ridge is one of the partners in our firm. He was raised in Erie, PA, and is respected as a Congressman and Governor for Pennsylvania. He also has the honor of decorated service in Vietnam and served as our nation's first Homeland Security Secretary. He is esteemed by individuals on both sides of the aisle.
As a Chief of Staff for Governor Tom Ridge, Mark Campbell oversaw every aspect of state government programs, policies, and budgets. He is a staunch believe in the importance of bipartisan perspective and open-minded collaboration. Today Mark Campbell serves as a Partner at the Ridge Policy Group, along with Governor Tom Ridge and Mark Holman.
Campbell notes that Governor Ridge always said that you "Run to Win, but You Win to Govern." Campbell worked with Governor Ridge through several elections but values most the ability to govern. To Campbell, governing means practicing civility, patience, and ultimately compromise.