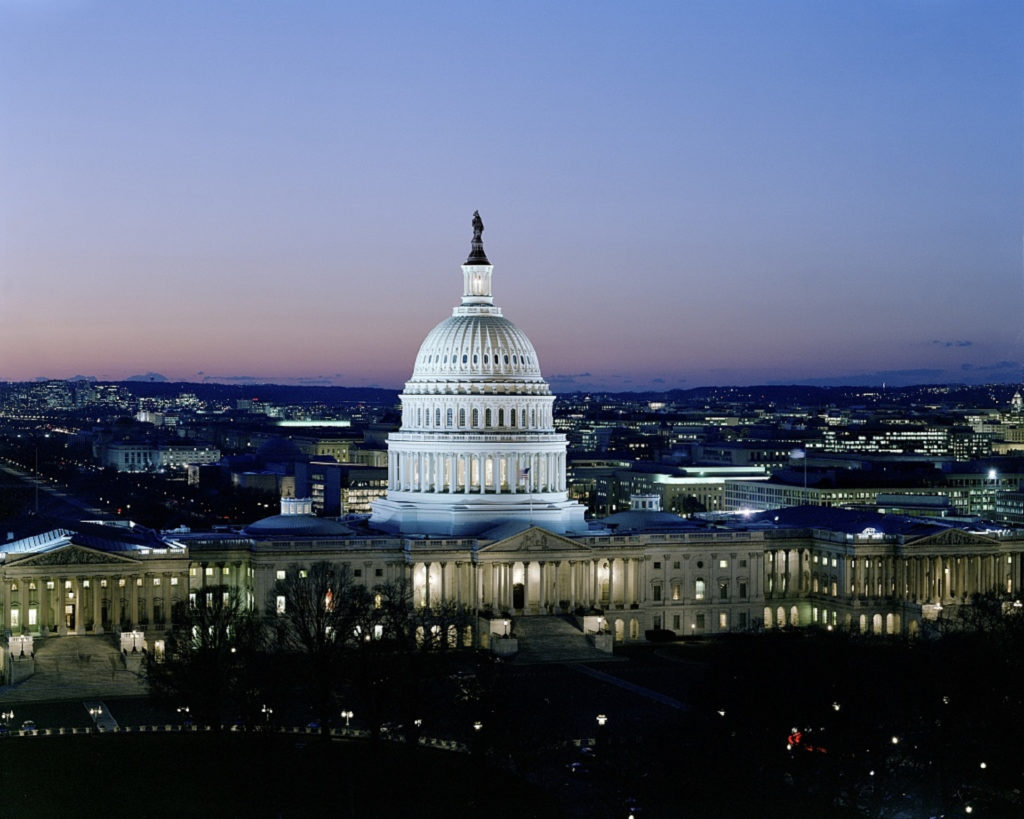 Last week, the 2020 election and the response to COVID-19 were top of the ranks in both Pennsylvania and DC news. There was also a focus on economic development in responding to this crisis. As decision makers continue to negotiate a COVID-19 package, much of the federal news surrounded that.
As a government relations firm, the Ridge Policy Group is advocating for our clients' interests in whatever COVID-19 response package emerges. To see where Congress and the President stand on negotiations, and for other DC and Harrisburg COVID-19 news, keep reading!
White House Considers Unilateral Action On Stimulus As Congress Appears Deadlocked
The Trump Administration is considering options to address the economic fallout from the COVID-19 pandemic that would not require action from Congress should all parties not be able to reach a deal.
Treasury Secretary Steven Mnuchin, White House Chief of Staff Mark Meadows, Speaker Nancy Pelosi, and Senate Minority Leader Chuck Schumer resumed negotiations today. They are trying to close the gap between the $3.5 trillion Democratic plan passed by the House in May and the $1 trillion aid package Senate Republicans introduced last week.
Pelosi called the session "productive," and Schumer said, "there is a desire to get something done" quickly. However, most reports indicate that Congress is still deadlocked in finding a solution.
Federal Push For Faster, Cheaper Coronavirus Tests Focuses On 7 New Technologies.
The federal government is giving out funds to develop seven new testing technologies, which could increase testing capacity around the U.S.
Pennsylvania is hiring COVID-19 contact tracers.
The Pennsylvania Health Department announced that they are partnering with Insight Global in order to hire 1,000 COVID-19 contact tracers.
Governor Wolf responds to school closure rumors.
As the pandemic extends through the summer and approaches the start of the school year, Governor Wolf responds to the rumors surrounding school closures.
The US Government may pay up to $2.1 billion for COVID-19 vaccines.
As pharmaceutical companies are moving closer to testing and manufacturing COVID-19 vaccines, the US federal government is ordering supplies in order to assemble a variety of vaccines for Operation Warp Speed.
Voter registration breakdown in Pennsylvania.
The Penn Capital-Star analyzed the voter registration changes in each county in Pennsylvania and discussed the regional shifts.
Are voting by mail deadlines too stringent?
According to new data released by the Pennsylvania Department of State, the later a person requested a mail in ballot, the less likely they were to vote.
How do Pennsylvanian's view Governor Wolf and his handling of the COVID-19 pandemic?
New polling released by Franklin & Marshall College, which polled Pennsylvanian's between July 20 – 26, surveyed them on the biggest problems facing the state.
As the pandemic drags on, isolation issues for seniors continue to raise alarms.
Research has consistently shown that social isolation and loneliness affects life expectancy. As the pandemic drags on, these issues are becoming a bigger priority for senior care providers.
How badly did the U.S. economy contract last quarter?
According to data from the U.S. Commerce Department, GDP shrunk by 32.9%.
Who's winning the voter registration race in Pennsylvania?
Since 2016, the Democratic and Republican bases have shifted, with one moving west, and the other moving east.
How will future elections be effected as Pennsylvania becomes more diverse?
Demographic changes often lead to changes in electoral preferences. How have these shifts affected Pennsylvania?
Green Stimulus Plan for a post COVID Pennsylvania?
PennFuture, an environmental group focused on promoting clean energy, has released a green stimulus plan focused on nature-based tourism and the renewable energy sector.
What does the second stimulus package look like right now?
As the debate over the second stimulus package is raging in Congress, negotiations continue.
Could 7,500 Pennsylvania restaurants close due to COVID-19 restrictions?
John Longstreet, president and CEO of the Pennsylvania Restaurant & Lodging Association, made that remark during his testimony this morning in the House Majority Policy committee meeting.
Pennsylvania reports another day of 1,000+ cases, the highest spike in July.
This is the sixth time Pennsylvania has reported another large spike of COVID-19 this month.
Environmental activists urge the DEP to close loopholes in new regulations.
The regulations, proposed in April of 2019, would cut Volatile Organic Compound (VOC) emissions by 4,400 tons a year. However, this rule would not cover low-producing oil and gas wells.
Are you receiving mysterious seeds in the mail?
The Pennsylvania Agriculture Department is warning against mystery seeds being mailed to Pennsylvanians that may be harmful to crops.
Pennsylvania is still struggling to report COVID-19 deaths in a timely manner, and isn't making it easier to verify.
As the state contines to report COVID-19 deaths, they are often adding a small amount of deaths in previous months. As well, the Department of Health has recently made it harder to track new reported deaths.
Even as the Governor opposed the bill, he shied away from vetoing it.
The long battle between Governor Wolf and the General Assembly over transparency during the COVID-19 pandemic has come to an end. After HB2463 was passed unanimously in both the House & Senate, Governor Wolf threatened a veto. Ultimately he recanted on the threat and allowed the bill to become law.
World's Largest COVID-19 vaccine study began today.
With 30,000 volunteers testing vaccine shots created by the federal Government, the world's largest COVID-19 vaccine study has begun.
Former Vice President Biden is leading President Trump in Pennsylvania Polling.
While Pennsylvania was billed as potentially being one of the closest states in 2020, Former VP Biden currently leads the President by 10+ points.
The Ridge Policy Group, a top government affairs firm, monitored the news over the last week, included in this post. Some of this news was also included in our daily newsletter, the Four at 4. If you would like to receive the Four at 4 in your inbox at 4:00 pm every weekday, please reach out to fourat4@ridgepolicygroup.com. We'll sign you up.