As we look to 2021 and a new Congress, Ridge Policy Group is monitoring who may take over as Committee Chairs and Ranking Members for both the House of Representatives and the Senate. Committee work is a key part of the legislative process, and the best government affairs firms work with Committee leaders and their staff day to day.
In both the House and the Senate, Republicans have enforced a 6-year term limit to serve over any one Committee. Democrats do not have such a rule. This leads to complicated Committee leadership changes throughout our general assemblies. Our lobbying firm aims to look ahead to be able to work with Committees on both sides of the aisle.
See our analysis of who could lead each Committee in the 117th Congress. We have only indicated where we could see significant changes. If not noted, then the current leaders will remain at the Committee.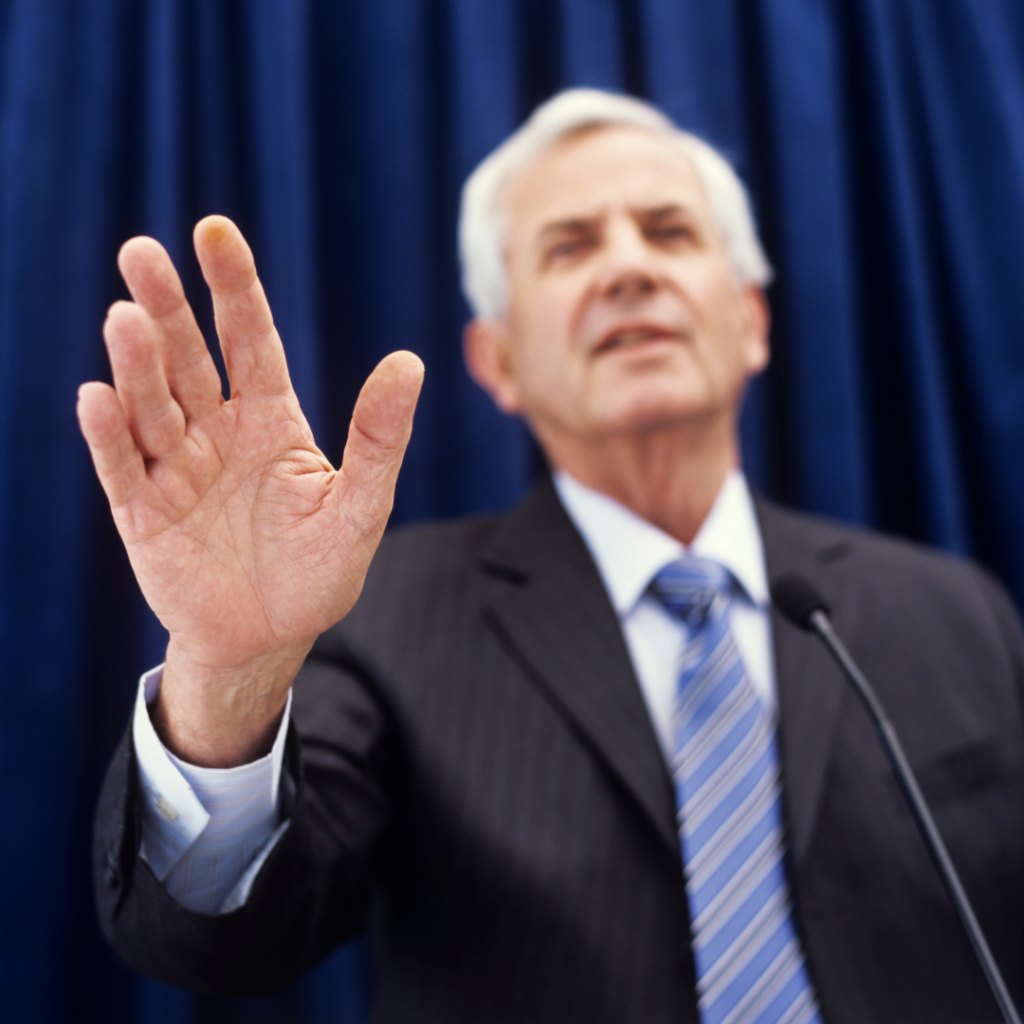 Senate Committees
Agriculture, Nutrition & Forestry: Sen. Pat Roberts, the current Chair, is retiring. On the Republican side, John Boozman is in line to succeed him. Should the Democrats win the Senate, then current Ranking Member Debbie Stabenow is likely to take over the gavel.
Budget: Sen. Mike Enzi is retiring, therefore making the Budget Chair position up for grabs. Second in like for the Budget Committee Chairmanship is Chuck Grassley, but he has said he plans to take over the Judiciary Committee again. That would make it so that current Judiciary Committee Chairman Lindsay Graham would have an opportunity to take over Senate Budget, which is the expected outcome.
If the Democrats were to take over the Senate, then Bernie Sanders is likely to take over as Chair. He currently serves as Ranking Member of the Committee.
Banking: Current Chairman Mike Crapo is likely to take over at the Finance Committee when Grassley moves to Senate Judiciary. This would leave an opening for Senator Pat Toomey to take over as chair of Senate Banking. Should the Democrats win, then Ranking Member Sherrod Brown would take over as Banking Committee Chair.
Energy & Natural Resources: Chairman Lisa Murkowski has exhausted her time both as chair and as ranking member of the panel. Environment and Public Works Chairman John Barrasso is next in line and is expected to take over the Committee. Joe Manchin, the current Ranking Member of the Committee, would be likely to take over should the Democrats win the Senate.
Environment and Public Works: If Barrasso takes the Energy Committee gavel, that would create an opening for Sen. Shelley Moore Capito. It is likely that Senator Tom Carper would take over for the Democrats should they win the Senate.
However, should Senator Peters, the current chair of Homeland Security, lose his election, then Carper would be second in line for the Homeland Committee position. Senator Peters is currently up in the polls but is considered a vulnerable Democrat. If Carper takes over Senate Homeland, then Maggie Hassan would be up for the Environment Chair.
Finance: As mentioned above, Senator Crapo is likely to take over Senate Finance when Grassley moves to Senate Judiciary. Ron Wyden is the Democrat lead of the Committee and would take over as Chair should the Democrats win the Senate Majority.
Health, Education, Labor & Pensions: Chairman Lamar Alexander is retiring. Sen. Richard Burr, who would be next in line, stepped down as Intelligence Committee chairman amid an FBI investigation related to stock sales he made before the pandemic crashed markets. This leaves the Committee gavel unknown. Behind him is Sen. Rand Paul.
Indian Affairs: The only Democrat retiring is Sen. Tom Udall, ranking member of the Indian Affairs Committee. Many of the Democrats with seniority would likely hold on to other gavels, such as Maria Cantwell at Commerce, Science, and Transportation and Jon Tester at Veterans' Affairs, making the Committee position unclear.
Intelligence Committee: As mentioned, Senator Burr has temporarily stepped down as Intelligence Chair. Marco Rubio has taken his place in the meantime but may become the permanent Chair.
Judiciary: As mentioned above, Senator Grassley has said he plans to take over Senate Judiciary Committee. Should the Democrats take over, then Dianne Feinstein is likely to take over the Chair.
Small Business: Senator Rubio may have to surrender the chairmanship at the Small Business and Entrepreneurship Committee if he becomes Burr's permanent replacement as Senate Intelligence, as outlined above. Senator Risch is next in line at Senate Small Business Committee, but would likely continue chairing Foreign Relations. If Paul takes the helm at HELP, that could put Sen. Tim Scott as Chair of the Committee.
Many things are still unknown in the Senate, specifically who will take over the HELP, Intelligence, and Small Business Committees. This is our best guess for how the Committee assignments will shakeup.
House of Representatives Committees
In the Senate, seniority often determines Committee leadership roles. However, in the House, members vie for Chairmanship positions, with sometimes more than two members running for a Chairmanship position. The entire caucuses vote for who will take over Committee chairmanships.
Agriculture: Rep. Collin Peterson will remain at the helm here unless he loses his competitive race against former Lt. Gov. Michelle Fischbach. Should he lose, there are a few subcommittee chairs who would likely wait until the results are in to begin any kind of campaign to replace him. They include Reps. David Scott, Jim Costa, and Marcia Fudge.
On the Republican side, members vying to replace the retiring Rep. Mike Conaway, the current Ranking Member, include Glenn "GT" Thompson, Reps. Austin Scott, and Rick Crawford. We expect GT to take over as Chair.
Appropriations: Reps. Rosa DeLauro, Marcy Kaptur, and Debbie Wasserman Schultz are seeking to succeed retiring Rep. Nita Lowey, the current Appropriations Chair. DeLauro leads the Labor-HHS-Education Subcommittee. Wasserman Schultz, chairs the Military Construction-VA Subcommittee. Kaptur, who has the Energy and Water Development Subcommittee gavel, has the most seniority of the group.
Armed Services: While on the Democratic side, Adam Smith will remain chair, Republican Mac Thornberry is retiring. Rep. Joe Wilson has seniority but would face challenges from Reps. Mike Rogers and Mike Turner.
Energy & Commerce: Frank Pallone will remain as chair, but Rep. Greg Walden is retiring, leaving the Ranking Member slot open. The top contenders to replace him are Rep. Cathy McMorris Rodgers and Rep. Michael Burgess.
Foreign Affairs: The contest to replace Rep. Eliot Engel, who lost his primary in June, is pitting Rep. Brad Sherman, the next most senior Democrat on the committee, against Reps. Gregory Meeks and Joaquin Castro.
Natural Resources: Rep. Rob Bishop announced his retirement last year leaving the top Republican slot open. Contenders with some seniority on the panel and potential interest include Louie Gohmert, Doug Lamborn, Rob Wittman, Tom McClintock, Paul Gosar, and Bruce Westerman.
Veterans' Affairs: On the Republican side, Rep. Phil Roe is retiring. The next most senior member of the panel is Rep. Gus Bilirakis, though he opted out of seeking the chairmanship in 2017 to focus on his role on the Energy and Commerce Committee. Reps. Jack Bergman and Mike Bost are pursuing bids for the top spot.
Regardless of the outcomes of these Committee Chair and Ranking Member assignments in both the House and the Senate, we look forward to working with the Committees and their teams. With a new Congress and changes in leadership comes the opportunity to educate members of Congress on the issues most important to our clients. We look forward to making real change for our partners in 2021 and beyond.