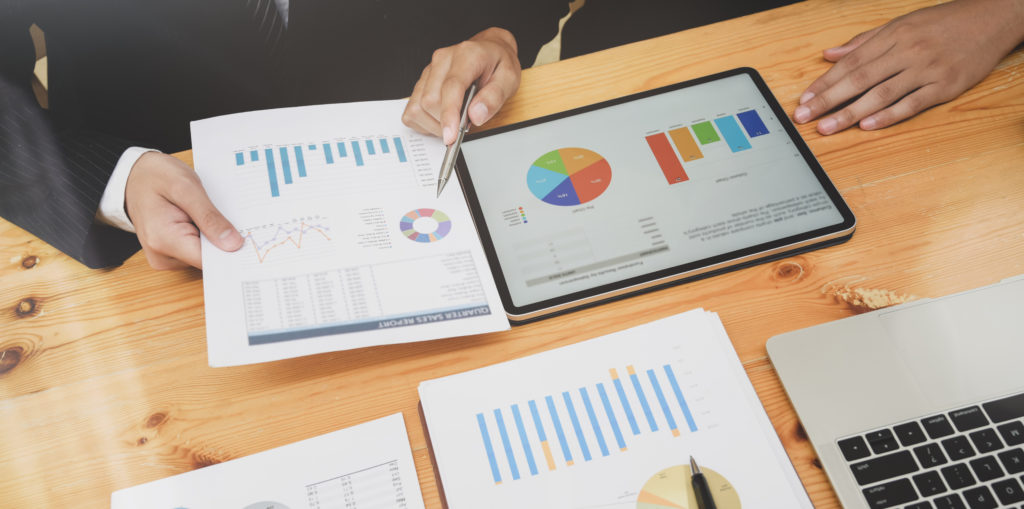 Throughout our history, Ridge Policy Group has supported several technology-based economic development entities that support the creation of business at all stages of their development.
These organizations serve as a conduit for connecting together all stakeholders in a region. They expand on the excellent work of researchers by providing them with access to resources. This includes research space, services related to proof of concept and market potential, business mentors, and investors.
What does all of that really mean? Essentially, these organizations are essential in making it so that we have access to technologies that change the world. I don't mean to sound cheesy, but it's true! There are countless examples of life-changing companies that would not exist were it not for these organizations, particularly in the health care space.
For example, one of our partners helped accelerate the creation of a portable, hand-held scanner that can detect breast cancer in its earliest stages, anywhere in the world. Another supported a technology capable of thoroughly disinfecting more than 8,500 masks per day per unit. This can support health care professionals as we deal with the COVID-19 pandemic.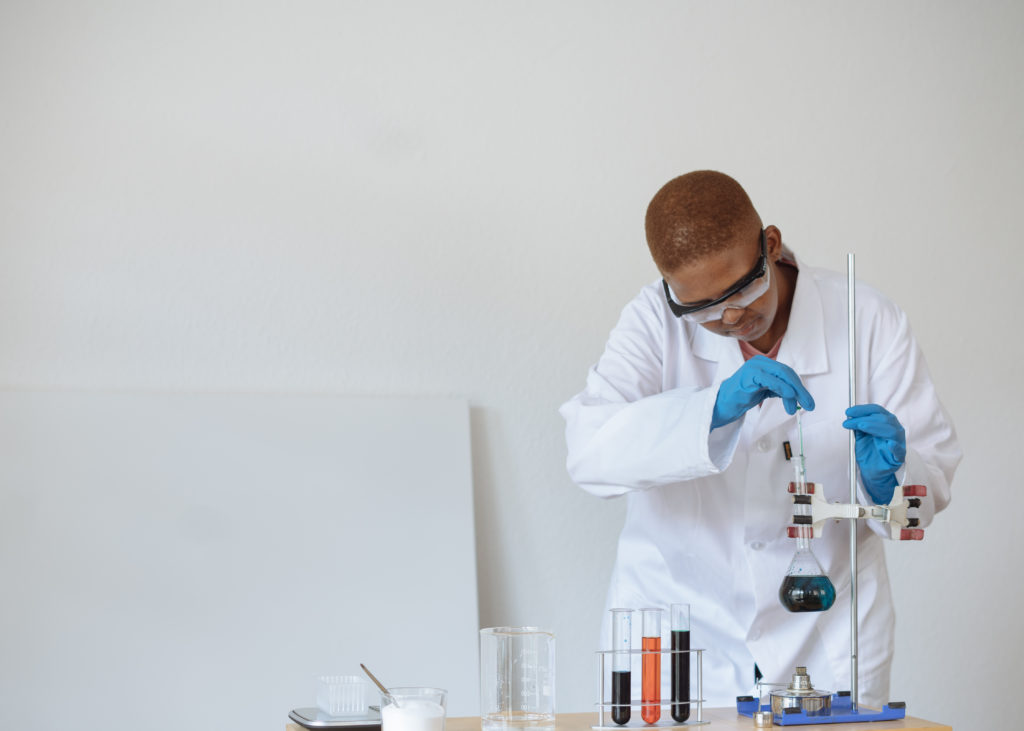 These organizations spend their days helping the creation of business for the public interest. We have been able to support them by focusing on government activities. They understand the importance of advocacy and the need to petition the government for support of their activities.
Throughout our years working together, we have been successful in having legislative proposals passed into law. The organizations have been invited by members of Congress to testify before Committees. We have aided them in securing grants and secured increases in important funding sources.
We have been honored to support these organizations in securing funding, public affairs, and legislative wins. Below highlights some of the work we have been able to do together.
1. Raised Federal Profile
In order for our policy priorities to be recognized within the government, our clients' need to have a federal profile. The organizations we represent are truly recognized as leaders within innovation policy. They are called upon by members of Congress and their staffs frequently to provide legislative expertise to their work. This has partially been because of our efforts to raise their profile.
For example, several years ago, the National Advisory Council on Innovation and Entrepreneurship (NACIE) was formed. This Council provided the Department of Commerce with recommendations to better support entrepreneurship. We supported efforts in securing position on this Council from representatives of multiple clients, such as by obtaining letters of recommendation from members of Congress. This allowed them to provide feedback to reports that framed the Department of Commerce's work on innovation.
Through our work, we have also been able to secure our clients in testifying before Congress and at legislative panels. This type of advocacy allows members of Congress to hear directly from experts in the field about what is truly needed to support their work. For example, we held a panel with several members of Congress and many Congressional staffers present that focused on diversity in entrepreneurship.
2. Created Funding Opportunities
Building off of the stature that these organizations have created within the federal government, we have been able to create funding opportunities for their benefit. The federal government spends trillions of dollars each year. However, there is not enough funding focused on business creation or support.
The federal government does not allow for earmarks or mandated spending for one particular organization. Instead, we have focused on creating funding application opportunities for our clients. They have to compete for this funding with many other applicants. While our clients are often successful in securing grants, this is also a benefit for the entire innovation community.
As an example of our efforts, we have been successful in changing legislative language to allow innovation intermediaries, in addition to universities, to be lead applicants to certain federal research funding opportunities.
We were also successful in securing funding for a STEM Apprenticeship program at the Economic Development Administration (EDA). With business growth in the science, technology, engineering, and math (STEM) industries comes the challenge of obtaining a trained workforce.
Our clients have recognized this skills gap. They have developed a variety of local programs to better understand industry needs. They then train workers to help them develop skills to fill those needs and match employers to job seekers.
The STEM Apprenticeship Program was authorized to support these types of activities. However, the EDA did not receive the funding necessary to establish this important effort.
Last year, we were able to secure $2 million in funding for the STEM Apprenticeship program within EDA. We are on track to get an increase in that funding this year as well. This program will help to support STEM workforce development activities demanded by employers. This is especially important as we look to recover from the economic impacts of COVID-19.
3. Secured Long-term Legislative Changes
We have also been able to secure long-term legislative changes that help to support commercialization. For instance, we helped to secure language that allows flexibility within a major research program in partnering with innovation intermediaries to support business growth.
This work started by joining together with a coalition of groups that support innovation and developing a recommendation that would benefit all parties. This included careful negotiation with Senate Republicans and Democrats to come to an agreement.
We then had to secure political champions that sat on relevant Committees. My introduction to Ridge Policy Group was actually as a staffer on Capitol Hill. They brought this bill to my boss because he sat on the Small Business Committee.
Top government affairs firms, like the Ridge Policy Group, understand the political environment. They brought the bill to someone on the right Committee to help them. I'm incredibly grateful for that insight, which led to be ultimately joining the company!
Ridge Policy Group then looked at all of the moving vehicles available to pass this legislation. They ultimately decided to attach the bill the annual defense spending measure. This took negotiations between my boss at the time, the Small Business Committee, and the Armed Services Committee. Ultimately, the language was accepted as an amendment to the NDAA and passed into law.
I came to support this issue on the back-end of the work. I know that our team worked for several years to make these changes. This highlights the commitment of the organizations we support to advocacy activities. While lobbying efforts often take time, they can have a significant impact for the community.
4. Supported Successful Grant Applications
Ultimately, the reason we advocate for all of the things we have described is to create opportunities for funding for these organizations. Our clients have been successful recipients of funding from the federal government, and we are proud to support their applications.
For example, they've been selected to receive grants and contracts from the EDA, the Biomedical Advanced Research Development Agency (BARDA), and NSF.
These are just small examples of the many federal funding they have been able to receive. We help to support this work by securing meetings with relevant federal agencies. We help to flag grant opportunities and keep track of when they are going to be released.
We have secured meetings with those administering the grant to understand the goals of the program. We also aid in securing matching funds for grants that require it. Finally, we have helped to secure letters of support for the grant applications from government officials. All of these things help to develop a competitive submission.
Technology-based economic development organizations are essential. They support researchers in commercializing their ideas into viable, profit-earning businesses. This ultimately leads to job creation, growth in our economy, and a strengthened global leadership.
We are proud of the many accomplishments we have been able to achieve throughout our partnership with innovation organizations. Public officials can do even more to support innovation. They can support these efforts by providing funding opportunities and legislative language that keeps these organizations' interests in mind.
This blog post was written by Zaida Ricker. Zaida helps to manage about half of our client's lobbying activities. One of Zaida's favorite parts of the job is working with advocacy groups to understand how to navigate political systems. No matter the aim, Zaida appreciates Ridge Policy Group's focus on working with both political parties to accomplish our goals.