I have always enjoyed our tradition of political conventions and have had the good fortune of attending four conventions in my lifetime. I find this year's conventions interesting, but they are missing quite a bit of what I enjoyed about them.
I absolutely understand the reason for holding the conventions this way as we deal with the COVID-19 pandemic. We must put health care needs above anything else. Still, it is different this year, and I'm noticing the stark changes while watching the Democratic National Convention this week.
For the candidates, having to give a speech of a lifetime, without an audience, is a real challenge. It also has to be disappointing to miss the adulation of your supporters whom you have worked so hard to earn. It is very much like giving the response to the State of Union, without the House of Representatives, the Senate, the Supreme Court, the Cabinet, and our nation's military leaders watching. What a bummer!
For the live audience of a keynote speaker at a convention, it is quite a bit of a loss as well. You are missing the time to revel in all of the political work you have done individually to earn a spot at the convention. And for me personally, I always thought the Republican nominee gave THE BEST SPEECH EVER.
I was there for George H.W. Bush's "Thousand Points of Light" speech, which turned out to be historically significant. Senator Dole's and President George W. Bush's speeches did not. At the time, however, I thought we could never lose after those speeches. That was all emotion talking, obviously!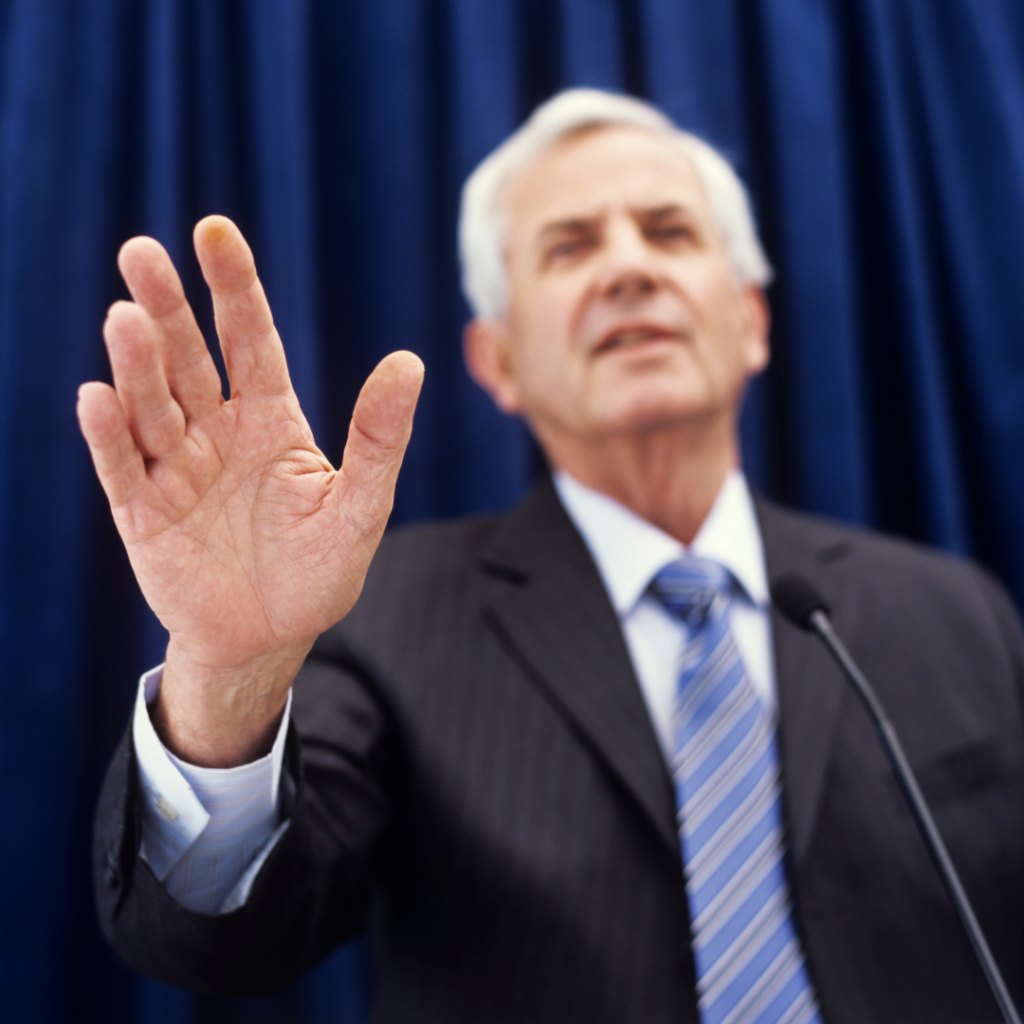 While infrequent in modern conventions, sometimes there are surprises. In the 1988 convention, Vice President Bush's running mate was not revealed until Tuesday of the convention. And when he was announced and popped up at an outdoor rally in New Orleans, there was even more, who the "…." is he???
As the campaign scrambled to introduce the "dream" running mate for a new generation, controversy swirled around Dan Quayle's military service. I immediately called on Congressman Ridge, a leader in the "Veterans for Bush," to get on national TV and explain that service in the National Guard was military service! It was a little bumpy, to say the least.
With today's conventions, the TV appearances are all booked and the topics of the speeches are promoted with video clips in advance. We knew that Vice President Joe Biden named Kamala Harris as his running mate a week before the Convention. It has been a little boring.
For many of the state delegations, it is an opportunity for "rising stars" to start marketing themselves for races in the future back home. In 1992, we were preparing then Congressman Tom Ridge for a run for Governor in 1994. One of our known opponents for that race was going to be the incumbent attorney general.
We had early "unauthorized" Ridge 94 buttons to distribute at the Republican National Convention and were in high gear making important new friends. I had a great opportunity to start "needling" our future opponent at the airport.  I saw him waiting for his luggage at the airport, so I began attaching Ridge 94 buttons on several of the bags on the turnstile passing in front of him. Good fun. He noticed.
But mostly what is missing from this year's convention is a whole lot of FUN. Receptions every day from morning until night. Fine VIP dining every night and late night entertainment after that. A celebration for everyone who works so hard from inside our political system to help make democracy work.
The only challenge for me was when I got booked on local radio shows back home in the early morning to give a live reports on the activities the day before. Thank goodness for coffee. During this year's convention, the most excitement a delegate can have is to make it on the "Hollywood Squares" screen and be seen on national TV.
Who knows what the conventions of the future will bring. In my view, the conventions can certainly be shorter. However, politics is a people business first and foremost. Social interaction is very important. Having fun is important for men and women who take so much time and energy and contribute what they can to help drive the grassroots political process. 
While the pandemic of 2020 was a valid and necessary reason to break tradition, I hope it is not a new precedent. I'd like to join a grand celebration once every four years. Let the celebration of our democracy begin anew at the 2024 conventions.
This blog post was written for Ridge Policy Group by Partner Mark Holman. Mark has been to conventions for both the Democratic Party and Republican Party. He has joined these conventions surrounding presidential elections while working for the government and representing clients at our lobbying firm. Ridge Policy Group, a top government affairs firm, is monitoring this year's conventions virtually and providing political intel to clients.